February 23, 2015
Well anyone that knows me knows that aqua/turquoise/teal is my favourite colour.
So when I saw this gorgeous kit of Mirella's, from A Space Between, I flipped lol
This is so pretty, with shades of turquoise, blue, green and purple....all some of my favourite colours and colour combinations.
Here's a preview of the kit, which is available at Dees'Sign Depot HERE.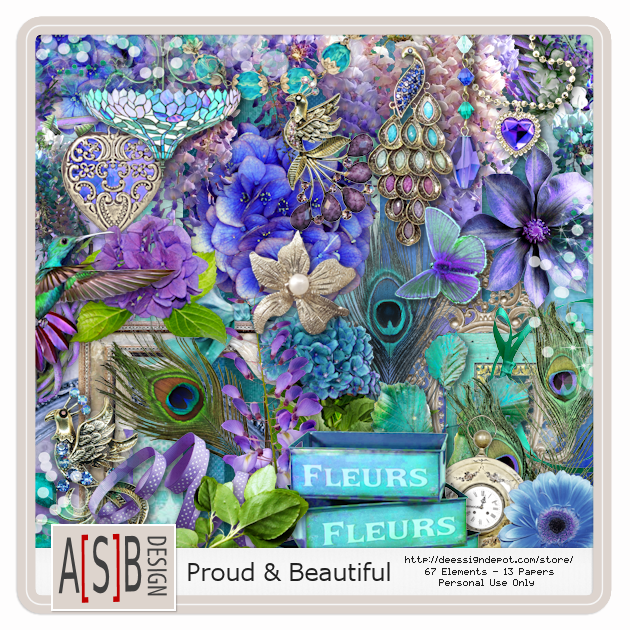 For my play with this stunning kit, I used the beautiful artwork of Rachel Anderson, which is available at CDO.