March 21, 2015
Dee just released this adorable yet beautiful kit dedicated to kitties, called Feline Tendencies.
This kit is super, with tons of elements to celebrate our furry friends.
Here's a preview of the kit: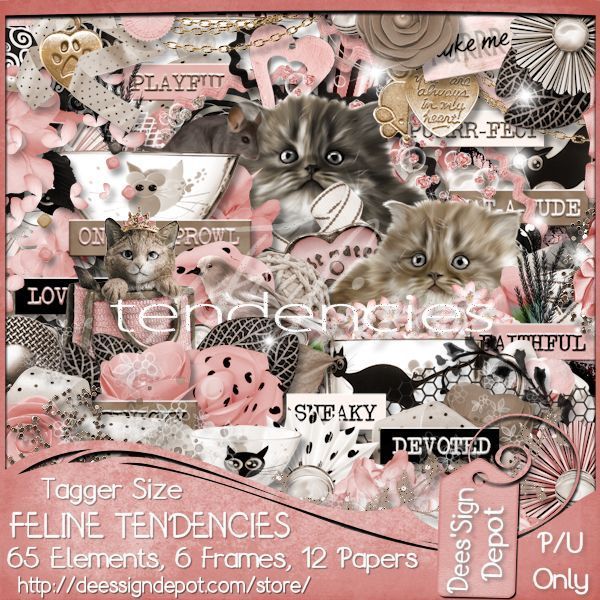 You can get this kit at Dees'Sign Depot Store HERE.
And Dee has her kits 30% off this month!
Here's a tag I made with this fab kit, with the artwork of Alex Prihodko which is available at PFD.