March 13, 2015
Given that it's St. Patrick's Day in a few days, I had a play with a kit by Tasha's Playground called Shamrock Shuffle. Love this kit, it's so fun and great for St. Patty's day tags.
Here's a preview of the kit.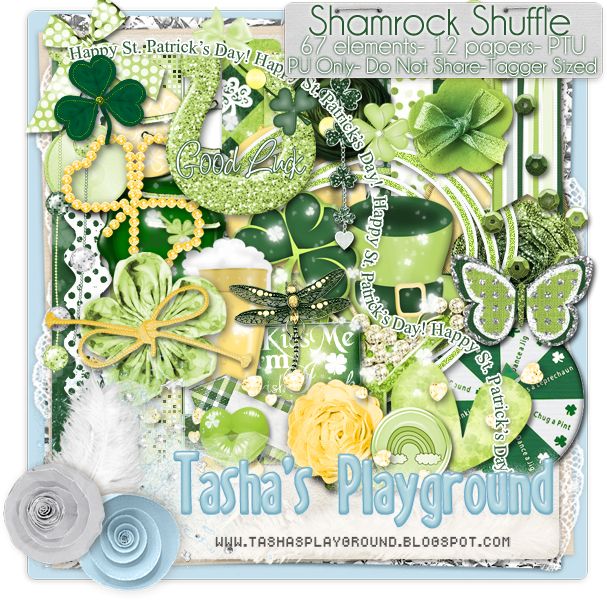 For info on where to get this kit please visit Tasha's blog HERE.
Here's a tag I made with the kit, using the artwork of Lightartist_XXX which is available at PFD.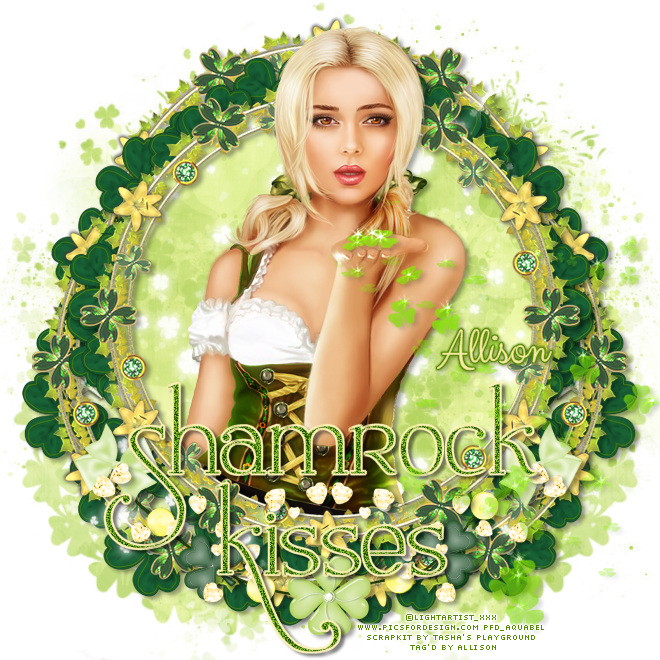 I also made a Freebie Frame with kit, like the one I used for the above tag.
If you download you'll actually get 2 version, one with the horseshoes and one without, as I couldn't decide which I liked better lol
Go HERE to download the frames.