April 09, 2015
Cat of Kissing Kate recently released this beautiful kit called Tiny Dancer.
This kit is precious, with lovely shades of peach and lilac, and adorable dance elements.
Here's a preview of the kit, which is available at Scraps N Company HERE and Spazzd Art Store HERE.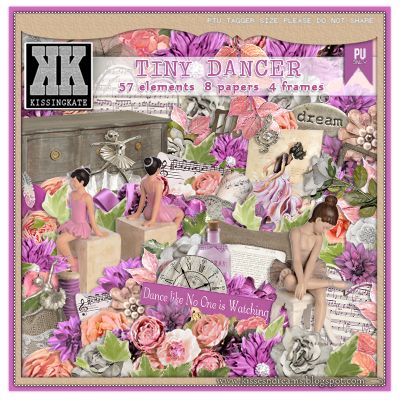 Here's a tag I made with this kit, using an adorable tube by Pinup Toons, which is available at CDO HERE (this tube was a Bonus tube in April of 2014).