April 06, 2015
Tasha of Tasha's Playground recently released this cute and colourful mini kit called Little Bits Of Spring.
Here's a preview of the kit: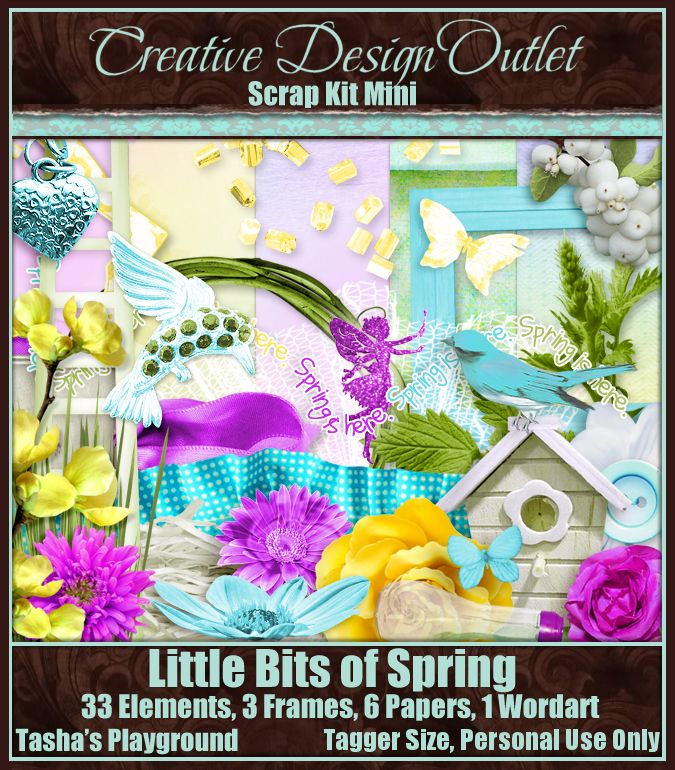 For information on this kit and where you can get it please visit Tasha's blog HERE.
For my tag with this pretty kit, I used the beautiful artwork of Alex Prihodko which you can get at PFD HERE.