May 17, 2015
Dee just re-vamped and re-released this stunning and adorable kit called Color My World.
This kit used to be available elsewhere, but she just re-vamped it, added a lot more elements and also some extra color options.
This is such a fun kit, with so many tagging options!
Here's a preview of the kit, which you can get at Dees'Sign Depot store HERE.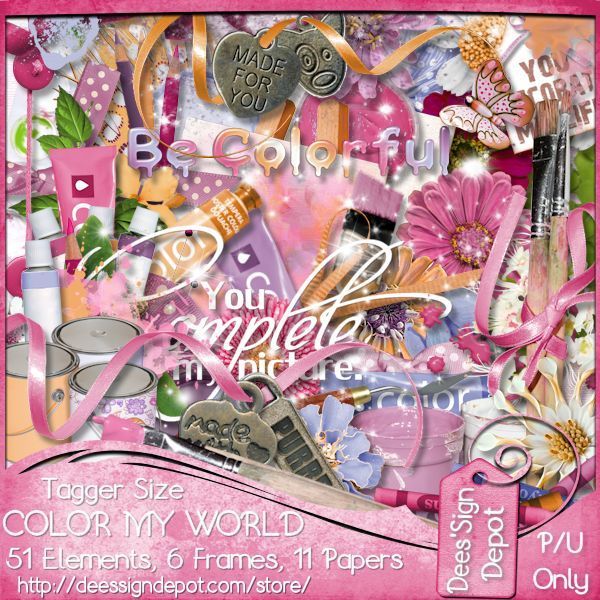 For my play with this fun kit I used the adorable artwork of Maryline Cazenave, which you can get at CDO HERE.