August 16, 2015
Jessica of Gothic Inspirations recently released this fabulous kit called My Secret Garden.
The kit was designed from a quote, which she gave to one of her CT team members.
Here's the quote:
"She reminds me of what I think flowers would sound like if I could hear them."~ ©Gothic Inspirations Quotes
And here is what CT Team member Carol gave to Jessica based on the quote:
It makes me think of summer, green and lush with bright pops of color. Bird song and the sound of water trickling over rocks. Name of the kit - "My Secret Garden"
Here is the beautiful kit that Jessica designed, which you can get at Gothic Inspirations HERE.
Note: This kit also comes with a FTU Sampler. You get the FTU Sampler with the purchase of the PTU kit, but can also download the FTU Sampler on Gothic Inspirations blog HERE.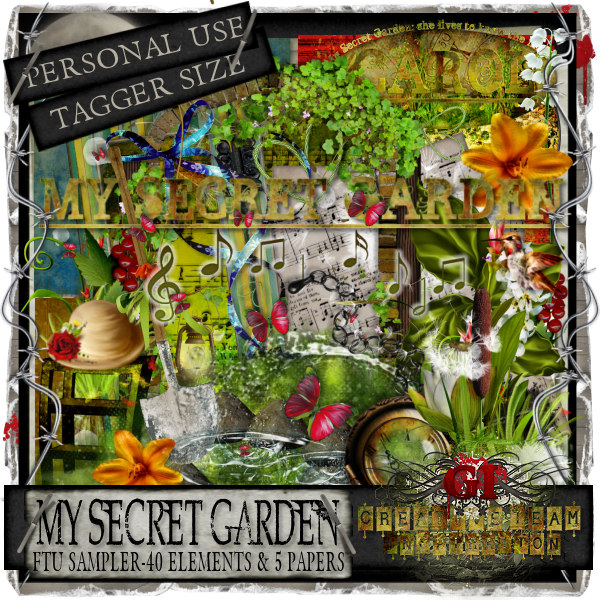 For my tag with this fabulous kit I used a beautiful fairy tube by Zlata M called Fairy Love.
Here's a preview of the tube which you can get at ZlataM Art Shop HERE.
And here's my tag:
I also made a freebie matching desktop wallpaper, size 1920 x 1080.
You can download the wallpaper HERE.