Jessica of Gothic Inspirations recently released this beautiful kit called A Touch Of Magic.
The kit was designed from a quote, which she gave to one of her CT team members.
Here's the quote:
"It's in the mind that the world surrounds us in the most vividly way"
~Gothic Inspirations Quotes©
And here is what CT Team member Sandra gave to Jessica based on the quote:
"1st thing that comes to mind seeing it is Reading.
Building a world inside your mind from the words you see in the book. It can be any kind of world but I love vivid colors and fantasy like fairies"



Here is the beautiful kit that Jessica designed, which you can get at Gothic Inspirations HERE.

Note: This kit also comes with a FTU Sampler. You get the FTU Sampler with the purchase of the PTU kit, but can also download the FTU Sampler on Gothic Inspirations blog HERE.
For my tag I used the amazing artwork of Anna Liwanag, which you can get at CDO HERE.
This tube is the bonus tube for the month of September, which you can get with a $10.00 purchase of tubes by Anna Liwanag.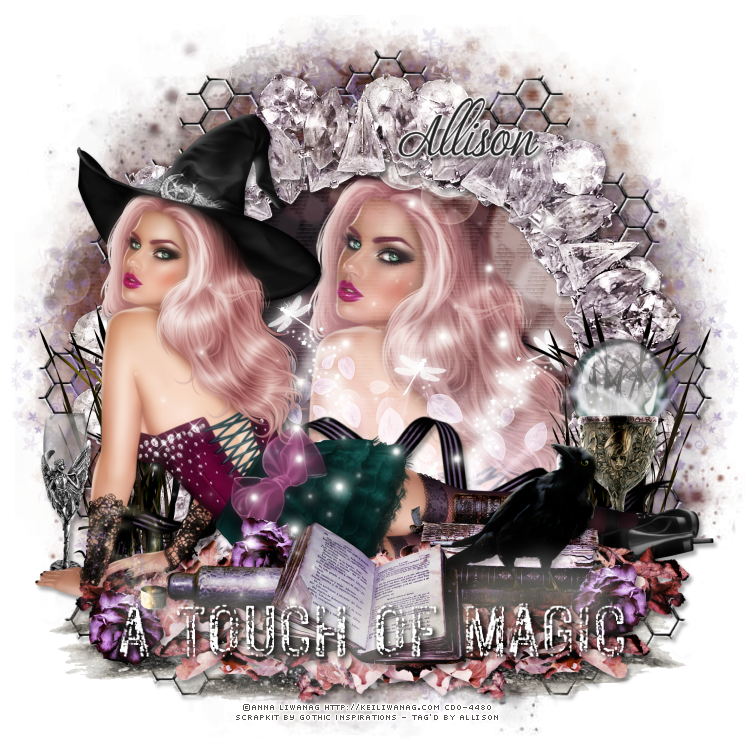 I also made a freebie desktop wallpaper, size 1920 x 1080, which you can download HERE.