September 12, 2015
Dee has done it again!
She's made another gorgeous steampunk kit, unique and beautiful!
This is such a stunning kit!
Here's a preview of the kit, which you can get at Dees'Sign Depot HERE.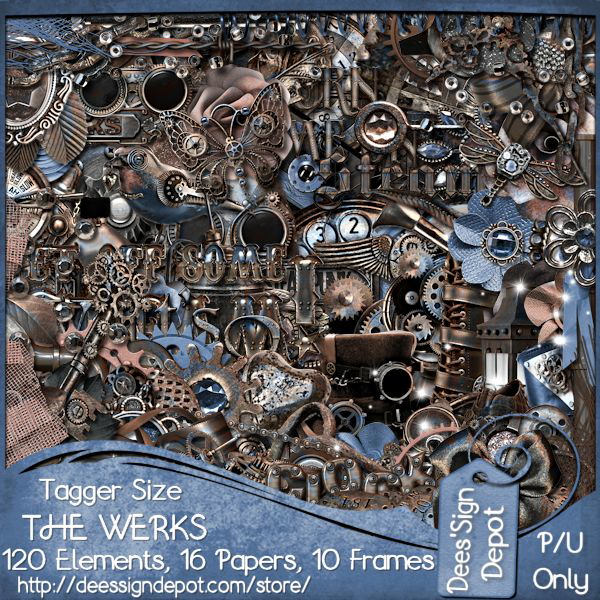 For my tag I used a beautiful tube by Vadis which is available at PFD HERE.