December 27, 2015
I had a play tonight with this beautiful kit by Kissing Kate called Purple Frost.
I love the colours in this kit, beautiful purple and teal shades.
Here's a preview of the kit which you can get at Dees'Sign Depot HERE.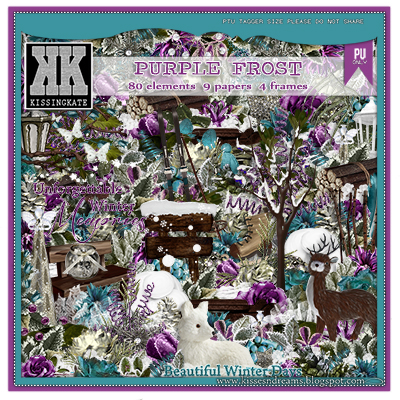 For my tag I used a lovely tube by Maria Fiodorova (Fedor), which you can get at PFD HERE.