January 16, 2016
I had a play with this lovely mini-kit by Kissing Kate called Cosy Afternoon.
This is a lovely kit, with beautiful shades of pink, green and creamy white.
Here's a preview of the kit which you can get at Dees'Sign Depot HERE.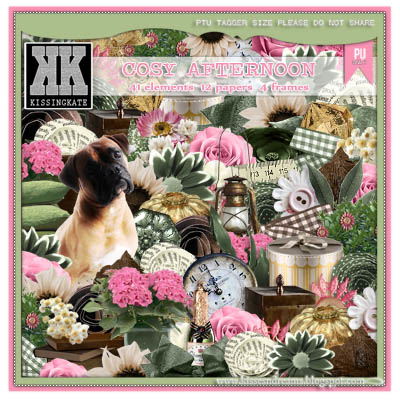 For my tag I used a lovely tube by Anna Liwanag. The tube I used was a bonus tube, so is no longer available. I also used a couple of great masks by Dee of Dangerously Delicious Designz which you can download
HERE.