March 31, 2016
Dee recently made this beautiful kit to match a tube by Zlata M (you can get the tube at Zlata M Art Shop HERE).
This kit has lovely shades of orange, green, white and brown.
Here's a preview of the kit, called Isn't She Lovely, which you can get at Dees'Sign Depot HERE.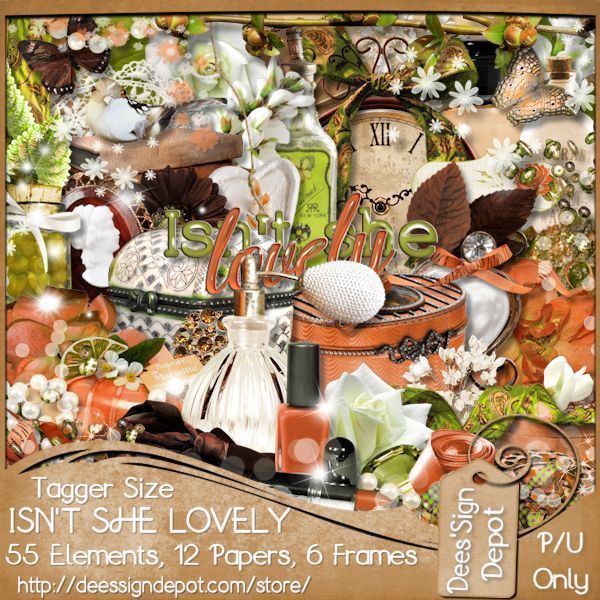 For my tag I used a beautiful tube by Stan Dudin which you can get at PFD HERE.