November 27, 2016
I had a play with a lovely kit by Tasha's Playground called Violet Winter.
This kit is so pretty, you can feel the chill in the air and the soft gentle snow falling.
Here's a preview of the kit which you can get at CDO HERE.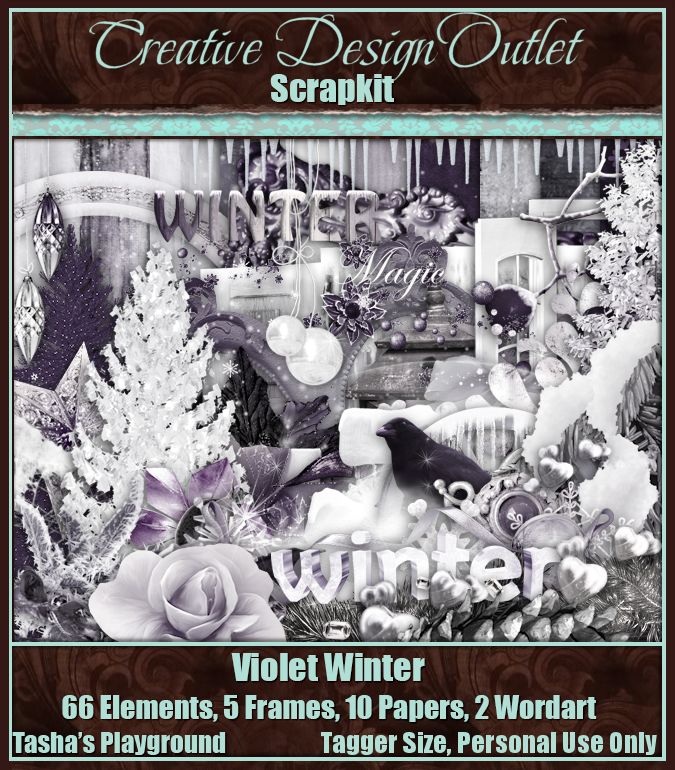 I made a Timeline with a couple of adorable tubes by Suzanne Woolcott (Gorjuss), which unfortunately are no longer available.